Csaba Kajdi "Cyla"
Today, Csaba Kajdi is primarily recognized in Hungary as the founder of Visage Models, one of the largest modeling agencies in Hungary. He discovered and launched, among others, Réka Ebergényi and Eniko Mihalik towards international fame.
In the past two years, thanks to his Instagram page, which holds a crooked mirror to the Hungarian celebrity world and the world of influencers, he has become the center of interest again. The unique expressions he used in Instagram Story posts have now become part of common language in many cases (e.g. "Taka van!"; "Piff, Anyukám!").
Csaba comes from an intellectual, aristocratic family and he never denied his French roots. His great-grandmother had a picture gallery in Paris, and his great-grandfather was the painter Rezső Bálint. His family's circle of friends included Endre Ady, Béla Czóbel, Joseph Csaky, one of the greatest Hungarian cubist sculptors.
Social Media: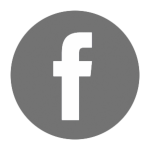 Collaborations:
Philips | Coca-Cola | Estee Lauder | Mömax
If you want to get in touch with Csaba, feel free to contact us!