Kriszti Gökler
Kriszti Gökler, 28-year-old lifestyle blogger. She started her Instagram page as a hobby 10 years ago to document her diet, but it has grown into much more than that. The lifestyle change became a hobby and then a profession. Through the interfaces of Instagram, YouTube, Facebook and TikTok, as well as as a personal trainer, his goal was to prove that a health-conscious lifestyle can be really enjoyable if we are sufficiently creative in both sports and gastronomy. She also regularly produces content related to travel and fashion, and more and more mentions of conscious skin care in his videos. In addition, she has a 2-year-old son, so she regularly shares her experiences with her viewers on topics affecting young mothers.
Social Media platforms: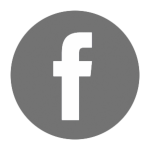 Cooperating partners:
Philips | MyProtein | About You | Adidas
Sorry, no posts matched your criteria.
Ha szeretne kapcsolatba lépni Krisztivel, írjon nekünk!